CDLA Annual Conference Sponsors
Click here for vendor registration and sponsorship information.
Please support the following vendors who have registered for the 2022 conference:
Breakout Speaker/Bourbon Tasting/Golf Hole

Exponent Associates
With over 90 scientific and engineering disciplines, Exponent's staff of approximately 900, located in 20 offices throughout the nation and 5 international offices, combines unparalleled technical expertise with the ability, when necessary, to focus this knowledge in extremely short time frames. Our multidisciplinary team of engineers, scientists and regulatory consultants will perform either in-depth scientific research and analysis, or very rapid-response evaluations, to provide our clients with the critical information that both day-to-day and strategic decisions can require.
Lanyards/Exhibitor
JS Held
J.S. Held is a global consulting firm providing technical, scientific, and financial expertise across all assets and value at risk. Our professionals serve as trusted advisors to organizations facing high-stakes events demanding urgent attention, staunch integrity, clear-cut analysis, and an understanding of both tangible and intangible assets. The firm provides a comprehensive suite of services, products, and data that enable clients to navigate complex, contentious, and often catastrophic situations.
Breakout Speaker
Vertex
VERTEX is an international consulting firm with experts that meet the needs of the most demanding challenges. When you've looked at a challenge from every angle, you know you've covered every base. The insights we offer are the result of rigorous analysis coupled with the real-world experience of our team of architects, engineers, construction professionals, environmental scientists, and forensic accountants. From advisory and management services to claims and litigation support through expert testimony, put VERTEX's experts to work for you.
Friday Night Dinner

Vocational Diagnostics, Inc.
With more than three decades of experience, our team at Vocational Diagnostics, Inc. has garnered a reputation as the leader in medical and vocational forensic damages assessment. We are retained to serve as life care planning and vocational experts and consultants in a variety of plaintiff and defense cases including but not limited to personal injury, medical negligence/malpractice, pediatric, birth injury, toxic torts, environmental injury, product liability, labor and employment, and family law/domestic relations. Working for both plaintiff and defense attorneys enables us to gain a broad perspective of the case and our role. We can determine lost wages, diminished earning capacity, and future care needs for children and adults of all ages.
https://www.vocationaldiagnostics.com
Coffee Station/Breakfast Sponsor/Golf Box Lunches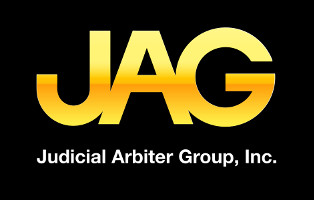 Judicial Arbiter Group
The JAG staff of arbiters is composed exclusively of former judges, who bring a wealth of dispute resolution and litigation management experience. Our mission is to provide the legal and business communities, on a local and national basis, with quality, cost effective, efficient and wide-ranging professional dispute resolution, litigation assistance and education programs. Tens of thousands of individuals and businesses have benefited from our effective alternative dispute resolution and litigation management services.
Breakout Speaker
Biodynamic Research Corporation
BRC specializes in the forensic analysis of how injuries are caused. Using engineering and medical science, we objectively answer two primary questions: did an injury occur and, if so, did the injury occur as alleged? In this effort, BRC employs qualified biomechanics who have MD and/or PhD degrees and extensive experience in collision investigation and injury tolerance as well as professional engineers trained in crash reconstruction. Recognizing that many are facing increasing financial pressures, BRC provides a broad range of qualified consultants to accommodate most working budgets.
Breakout Speaker
Nelson Forensics
Nelson Forensics is a multi-discipline investigation and consulting firm specializing in forensic engineering (architectural, civil, structural, mechanical and electrical), forensic architecture, chemistry and environmental science, and cost estimating. With licensed and registered experts nationwide, Nelson Forensics offers unparalleled support to the insurance and legal arenas. Please visit our website or call us at 877-850-8765.
https://www.nelsonforensics.com
Thursday Night Opening Reception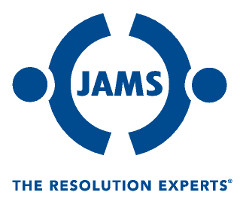 JAMS
JAMS mediators and arbitrators successfully resolve cases ranging in size, industry and complexity, typically achieving results more efficiently and cost effectively than through litigation. JAMS neutrals are skilled in alternative dispute resolution (ADR) processes including mediation, arbitration, special master, discovery referee, project neutral, and dispute review board work.
Lunch & Learn/Golf Beverage Cart Sponsor

AB Litigation Services
AB Litigation Services. has been part of the Colorado litigation services community since 1960. Over the past 6 decades we have steadily grown into one of the largest and most reputable court reporting and "A-Z" litigation support service firms in Colorado and throughout the U.S. We are large enough to handle the most challenging litigation demands, yet remain a Colorado family-owned and operated business that focuses on providing personalized attention to each of our clients. We are there wherever you need us with national and international coverage.
Court Reporting / eDiscovery / Disclosure Management / Document Services / Process Serving / Transcription / Translation / Interpreting / Jury Consulting / Community Attitude Survey / Community Character Mapping / Trial Presentation / Mediation / Arbitration
Coffee Station/Exhibitor
Rimkus Consulting Group, Inc.
Since 1983, Rimkus Consulting Group, Inc. has built and maintained a reputation of quality, reliability, and integrity in service to its clients. Our staff of forensic professionals is dedicated to fast, efficient response and delivering a product of uncompromising quality. We have a local office in Denver, and 29 offices across the country to assist you with your forensic needs. Please contact us at 720-488-8710.
Break Sponsor/Golf Hole
IME Integrated Medical Evaluations, Inc.
Integrated Medical Evaluations, Inc. has been serving the needs of the legal community, insurance carriers, and governmental agencies since July of 2007. Our dedicated staff has over 60 years of combined experience in the field of facilitating independent medical evaluations, chart reviews, and other specialized evaluation services. Our success has been built on a commitment to providing our clients with personal, timely service. We work with a large number of Board Certified physicians from many specialties to provide you with detailed, objective and supportable medical information regarding your specific cases. We look forward to helping you with your needs here in Colorado, the Rocky Mountain West, and across the nation. Please visit us soon.
WiFi Sponsor/Breakfast Sponsor
ArcherHall
ArcherHall provides expert computer forensic investigation, preventative forensic, e-discovery and educational services to attorneys, businesses and individuals worldwide. Established in 2006, ArcherHall has become a leader in emerging forensic technology, setting standards of excellence at every level.
From Kuwait to London, Denver to Dallas, ArcherHall follows strict procedures with every investigation to ensure future admissibility of evidence. All ArcherHall are CHFI and EnCE certified computer forensic investigators.
Saturday Night Closing Reception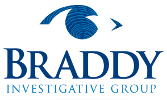 Braddy Investigative Group
When you partner with Braddy Investigative Group, no undertaking is too complex, and no detail too small to merit consideration. Over the years, we've been instrumental in lending a discreet and accurate investigative approach that translates into conclusive results, which are vital to meeting the expectations of our clients.
Breakfast Sponsor
Delta |v| Forensic Engineers
In the aftermath of a motor vehicle accident, you need a forensic engineering firm that can act fast—without sacrificing accuracy. At DELTA |v|, our rapid response teams are ready to deploy, whenever and wherever collisions happen. We combine unmatched forensic expertise and objectivity with groundbreaking technology to bring our clients the fastest and most precise insights available. Our team has investigated thousands of accidents around the country, translating evidence into compelling testimony and helping clients through every step of the legal process. When time and accuracy matter most, trust DELTA |v|.amichener@deltavinc.com
Breakfast Sponsor
Young & Associates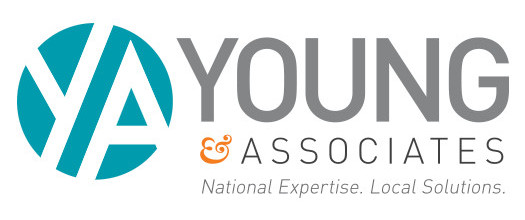 We are a full-service Property Damage Consulting Firm, providing Expert Damage Assessment, Cost Estimating, and Project Management services to our clients across the country, to aid them in defining and controlling costs associated with damaged structures.
Photo Booth Sponsor/Exhibitor

Filevine
Filevine is everything you need to manage your cases, improve processes, increase client communication, track billing, and schedule your time—and it's all backed by a support team that helps you grow. Filevine can help you increase your caseload by up to 30% with best-in-class client intake and lead generation. Never miss a deadline with custom and automatic deadline chains. Want to know your true case value or how your firm is performing? Filevine Periscope with advanced reporting will give you all the data you need to make the best decisions for your business. Filevine: the Operating Core for Legal.
Exhibitor

MKA International
Madsen, Kneppers & Associates, Inc., recognizes the unique needs of each client. Our professionals provide creative customized solutions to the Construction, Legal and Insurance industries. Our Architects, Engineers, Cost Estimators, Construction Managers, Schedulers, Roofing Consultants, Thermographers and Water Restoration Consultants deliver quality services and integrated solutions to our clients worldwide.
Lunch & Learn Sponsor

Vector Scientific, Inc.
Vector Scientific, Inc. (VSI) provides high quality forensic consulting services in the areas of injury biomechanics and accident reconstruction in motor vehicle, sport/recreation, and industrial/occupational accidents. Whether it's a low-speed rear-end collision or a high-profile product liability case, VSI has decades of experience performing advanced analyses that meet the highest scientific standards and qualifications of State and Federal Courts.
Contact Information:
Vector Scientific, Inc.
4620 Technology Drive, Unit 600
Golden, CO 80403
303-697-9977
information@vectorscientific.com
https://www.vectorscientific.com
Exhibitor
Envista Forensics
Exhibitor
ESi
ESi is a full‐service engineering, scientific, and technical consulting firm with locations coast-to‐coast, serving clients across a global footprint. With state‐of‐the‐art facilities and equipment, and an extensive, national network of qualified professionals in almost every technical discipline, ESi can deploy the right team for virtually any project.
Exhibitor

Ninyo and Moore
Ninyo and Moore, a minority-owned business, was established in 1986 to provide exceptional geotechnical engineering, geologic, hydrogeologic, soil and materials testing and inspection, and environmental consulting services to the public and private sectors. They have provided these services for the design and construction of highways and roadways, water and wastewater treatment plants, reservoirs and tanks, colleges and universities, schools, hospitals, pipelines, tunnels, storm drains, dams, municipal and commercial structures, power plants and utility installations, transmission lines, and other public and private works. Engineering News Record recognized the firm as one of the Top 500 Design Firms in the United States for 2017. They have approximately 400 employees providing services to public and private clients, and for 31 years have been performing geotechnical, and soil and materials testing and inspection services on a wide variety of projects. Ninyo and Moore is committed to being responsive, thorough, technically sound, and active in the business community. Ninyo and Moore serves its clients through its offices in Denver, Broomfield, San Diego, Irvine, Los Angeles, Sacramento, San Francisco, Fontana, Oakland, San Jose, Phoenix, Tucson, Prescott Valley, Houston, Las Vegas, and Salt Lake City. Ninyo and Moore's full-service laboratories are accredited by AASHTO, AMRL, CCRL, Colorado Department of Transportation, and the U.S. Army Corps of Engineers, and their technicians are certified by ACI, AWS, CAPA, ICC, NICET, and WAQTC in their respective disciplines.
Break Sponsor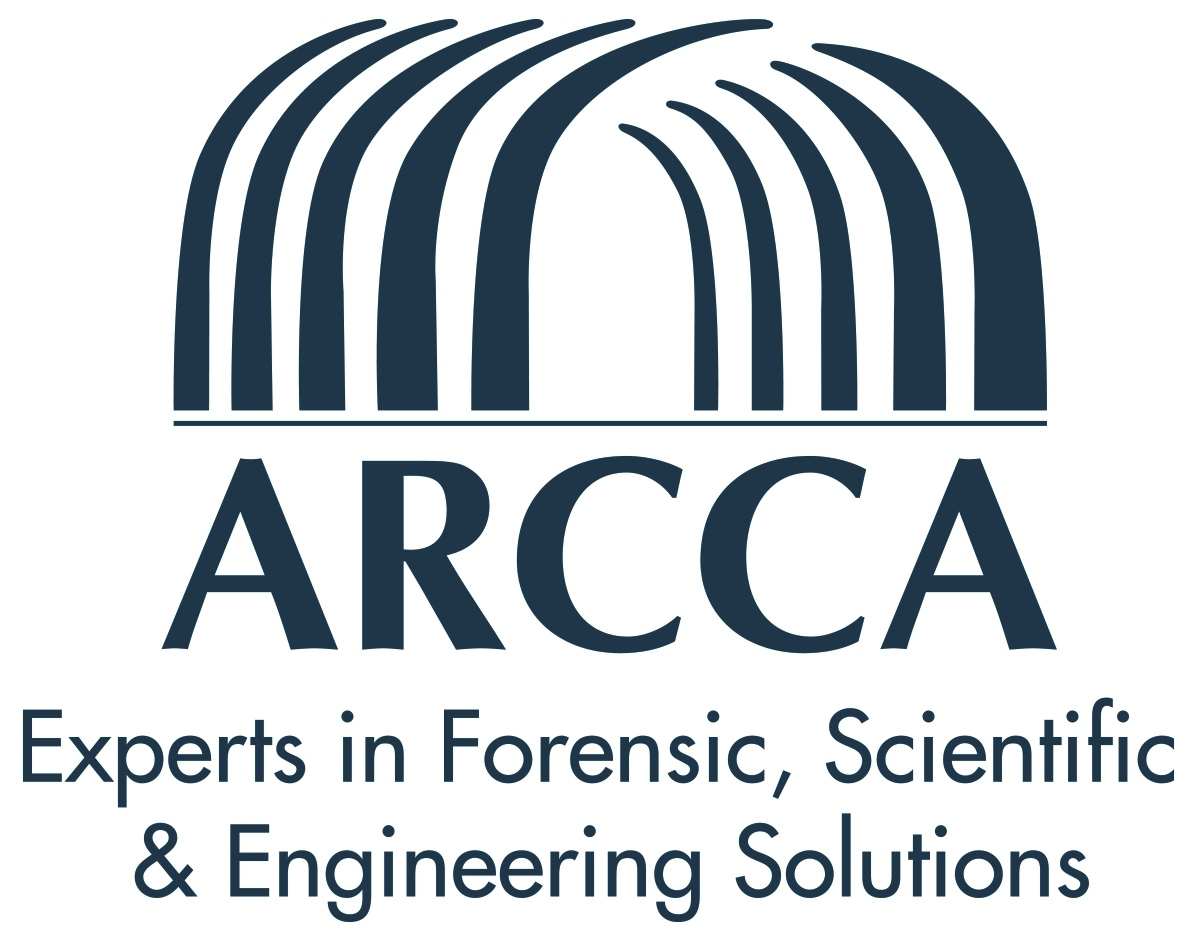 ARCCA Incorporated
We specialize in figuring out what happened, or what could happen, over a wide range of situations and from the viewpoint of multiple technical disciplines. When clients have questions about a project, case, or claim and need an expert to analyze the facts and circumstances, ARCCA can help.
Break Sponsor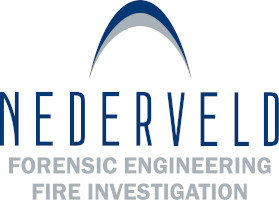 Nederveld Forensic Engineering & Fire Investigation
Nederveld Inc. is an integrity-driven firm that does amazing forensic engineering and fire investigation work. We are known for our multiple service offerings, large coverage area, and great work with outstanding service. Every day we are helping people with component testing, storm-related damage, collision analysis, large and small fire investigations, explosions, product and mechanical evaluations, roofing and structural issues, water intrusion and mold, electrical evaluations, and much, much more.
Breakfast Sponsor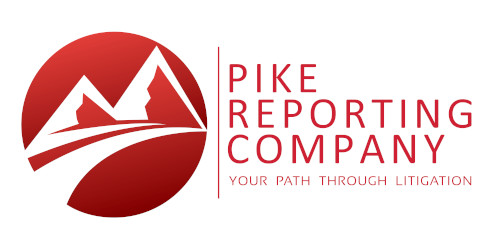 Pike Reporting Company
Pike Reporting Company produces transcripts quickly, accurately and in a more cost-effective manner than other reporting companies. When Covid-19 struck, we were the first reporting company to call for taking depositions remotely (in February of 2020). Since then, we have covered over 40,000 remote depositions and we provided hosting of those depositions for free. To everyone. Our dedicated scheduling team will get to know you on a first name basis and will ensure that reporters are available to you 365 days a year with twenty-four hour scheduling and last minute accessibility. Experience the gold standard in court reporting and litigation support services with Pike Reporting.
Breakfast Sponsor

Veritext Legal Solutions
Veritext is the leader in deposition and litigation support solutions with a proven track record of industry excellence. For law firms and corporations, we provide coverage across all of North America, state-of-the-art conference rooms, facilitate the connection with highly skilled reporters and videographers, advanced technology, remote services, unparalleled client service, and on-time delivery. Our solutions utilize the latest easy-to-use technologies to streamline the deposition process, and reliably handle the most complex cases. All of this combined with unmatched data security (including HIPAA and PII compliance) ensure that Veritext clients have the best tools available and the confidence of working with the market leader.
See why working with Veritext is the simplest decision you'll make.
Breakfast Sponsor

Armani & Associates Medical Consulting LLC
Armani & Associates Medical Consulting LLC is a comprehensive, nationwide legal-nurse consulting firm specializing in the education and preparation of plaintiff and defense attorneys for healthcare litigation cases including personal injury, medical and nursing malpractice, worker's compensation, products liability, toxic tort and environmental, criminal, and any other case where health, illness, or injury is an issue. Our experts are skilled in initial case screening to assess merit, medical research to aid discovery, IME/DME attendance, testifying expert witness location, trial preparation, and more. The experts at Armani & Associates Medical Consulting have honed their expertise through extensive experiences in the increasingly complex healthcare world. Armani & Associates Medical Consulting is pivotal to your healthcare case success. Call today to ask about our risk-free guarantee, (970) 712-3123, or submit preliminary case information on our website. We look forward to helping you win.
https://www.armanimedicalconsulting.com
Exhibitor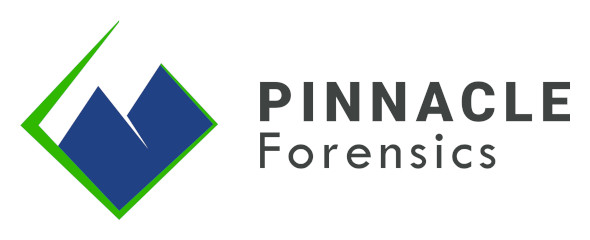 Pinnacle Forensics
Honest. Thorough. Analysis.
Pinnacle Forensics provides unbiased investigation and analysis – as well as expert testimony – of mechanical, electrical, and plumbing issue causation for attorneys nationwide. Founded by two respected engineers with decades of MEP experience, Joslyn Hopmayer and Frank Young are directly involved on all projects so you can rest easy knowing that your case is always managed by an expert who will uncover the core reason a failure occurred and create accurate, detailed reports that will stand up in court.
With Pinnacle Forensics on your team, you never have to wonder where your case is or when you can expect a report, since responding quickly and communicating frequently is at the core of our client service philosophy. Our clients appreciate not only the detailed analysis we provide, but how we can clearly explain complicated matters in layman's terms when providing expert testimony.  We would love to be a core part of your team and provide careful, fair, and thoughtful forensic analysis you need.
https://pinnacle-forensics.com
Exhibitor/Hub's Pub Donation
Olson Forensic Solutions, LLC
David R. Olson, PE, LEED AP, FASHRAE
I help identify and resolve mechanical failures within buildings, both before and after they are constructed. I previously formed and operated a full-service mechanical engineering firm that successfully operated in Metro-Denver for over 30 years. We successfully designed HVAC, plumbing and fire protection systems for many building types and uses. I am knowledgeable and cognizant of the nuances caused by high-altitude mechanical system operation. Attorneys representing AE firms and building owners seek my assistance to objectively investigate and opine on the source and remedies for particular building malfunctions. I help provide clarity regarding the adherence to the applicable Standard of Care by the parties involved. I work to stay fluent with the content and interpretations of the ever-evolving governing building codes and standards. I have served terms as a member of the ASHRAE and the State of Colorado Electrical Boards. My past experiences and activities have resulted in a thorough understanding of the design and operation of the many types of mechanical systems used in buildings today and in years past.
I am dedicated to helping my clients achieve understanding of complicated mechanical deficiencies, preferably before they are constructed, but most often afterwards. I work in either defense or plaintiff's roles. I tend to find the defense assignments to be more stimulating and challenging – often demanding a finer understanding of the facts and circumstances. My clients tell me that the reports I prepare are thorough and succinct, detailed and understandable. I provide seasoned testimony, clearly and effectively. My consulting mechanical engineering experience is broad. I offer to share my knowledge and experience, helping find and assure justice to those you represent.
Exhibitor

Discovery Engineering
Mark McFarland, P.E., D.F.E, is the founder and CEO of Discovery Engineering. Mark provides expert consulting services on civil and criminal cases nationwide.
Mark's practice covers a wide range of cases, typically involving electrical, electronic, or telecommunications phenomena. He has worked with lawyers in several fields including: personal injury, liability, auto accidents, medical malpractice, insurance claims, contract disputes, securities fraud, homicide, sex trafficking, and more.
Contact Mark at Discovery Engineering when you have litigation involving electrical, electronic, cellular, or GPS evidence. Licensed & Board Certified. 720-593-1640
https://www.discoveryengineering.net
Exhibitor

TriMountain Corporation
TriMountain offers insurance, brokerage and risk management consulting services to middle market companies - those that often find themselves begging for the attention paid to large corporations and are too big for small brokers with limited relationships. Our mission is to provide industry leading insurance, brokerage and consulting products and services by leveraging award winning technology, operating in a transparent way with our clients and demonstrating integrity, knowledge and a commitment to getting it done right the first time. We are excited about our growing partnership with the CDLA and its members. For more information visit our website or call 720-708-4155.
https://www.trimountaincorp.com
Exhibitor
Fraudsnifr
Fraudsniffr is a social media research company found by a 35 year claims professional and a 25 year IT professional specializing in language and SEO. By putting their respective skills together, they developed a company that:
Is 99.7% accurate—We use data points not facial recognition or given name. When you get a report from us you can plan your defense with confidence
Assignments with Fraudsniffr includes access to our data repository. All players in a claim defense get 24/7 access to our findings to accommodate working late or on weekends
You can update social media findings as often as you like, on demand, for the life of claim with a click of a button with no extra cost. Results deliver in roughly 90 seconds
Findings have been deemed self-authenticating in most states
R.O.I. among enterprise clients over 5 years averages 20 to 1.
Exhibitor

HRS Water Consultants, Inc.
HRS Water Consultants, Inc. is a multi-disciplinary water and environmental consultancy that provides forensic analysis, advice, opinions, and expert testimony in property damage cases where water and chemicals may be causative factors. HRS also provides forensic services in environmental contamination and toxic tort cases. We are highly-focused, client-centered, and cost effective due to our value-based billing approach. We achieve results on time, every time, due to our unique combination of technical skills and communication style.
Exhibitor

Thomson Reuters
Trusted legal products and services that combine unparalleled content, deep human expertise, and intuitive technology to get you the timely support you need.
https://legal.thomsonreuters.com
Exhibitor

Keystone Experts + Engineers
Headquartered in Colorado with a nationwide reach, Keystone Experts & Engineers specializes in forensic engineering, building consulting and fire investigation services for commercial and residential properties. Our company has established a strategic and skilled national base of multi-disciplined engineers, giving us the ability to handle day-to-day volume, as well as the capacity to scale up to meet the needs of our clients when large weather events occur.
https://www.keystoneexperts.com
Exhibitor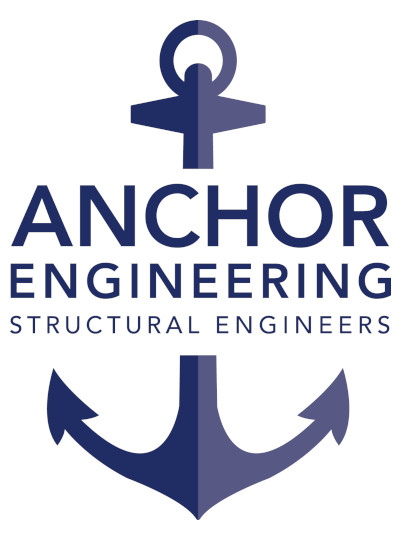 Anchor Engineering
Anchor Engineering, Inc. (AEI) is a structural engineering company providing consulting structural services since 1998.
Our goal is to make every client interaction positive, encouraging, and productive while providing excellent service to our clients. Our design focus has allowed us to become expertly familiar with applicable building codes and standards of practice. Our intent is to provide structural solutions based on sound engineering judgment with a commitment to efficiency, while generating documents that are clear, concise, and facilitate ease of construction. Please call us for your needs at (303) 783-4797.
Exhibitor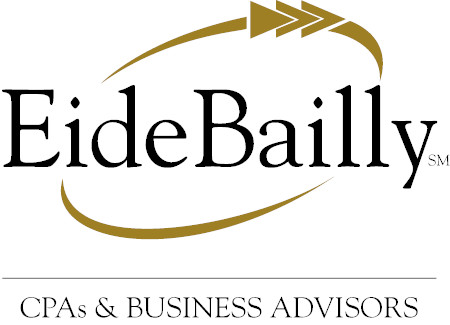 Eide Bailly
Eide Bailly LLP's Fraud & Forensic Advisory Services is a proud to be a sponsor of the 2022 Colorado Defense Lawyers Association Conference. As the world starts to get back to somewhat normal schedule, we look forward to meeting each of you during the conference and hope you will stop by our booth to learn more about Eide Bailly.
Eide Bailly LLP is a Top 25 Regional Tax, Audit & Business Advisory firm with several specialty divisions, one of which is fraud & forensic services. With 44 service centers (4 in Colorado) in 15 states and approximately 2,500 employees give Eide Bailly the ability to provide services to about 70,000 clients of all sizes. Eide Bailly also has an office in Mumbai, India.
The Fraud & Forensic advisory division is composed of forty-two (42) individuals who are ready and able to assist in a variety of forensic and valuation projects. The division consists of Certified Fraud Examiners ("CFE"), Certified Forensic Interviewers ("CFI"), Computer Forensic and eDiscovery specialists, Certified Public Accountants ("CPA"), Certified Business Valuation & economic damages specialists as well as former state and federal law enforcement professionals.
Exhibitor

Partners Adjusting Appraisal & Umping Firm
Gary Stevens is founder, owner, and President of Partners Adjusting, Appraisal, and Umpiring Firm LLC. We are an independent insurance claims adjusting company, whos' focus is handling residential and commercial property claims for various insurance companies. We have offices in Wisconsin, Colorado, and Arizona. Mr. Stevens has over 30 years of claim adjusting experience, most of which has been on the independent side. Mr. Stevens also has a vast amount of experience with appraisal disputes, serving as an appraiser or umpire. In the past few years, Mr. Stevens has expanded his property damage evaluation expertise to include costing expert work for law firms. Mr. Stevens was the leading costing expert on two benchmark cases: Sunflower Condominium Association v. Owners Insurance Company, and Dakota Station II Condo Association v. Owners Insurance Company. Mr. Stevens is currently involved with similar cases with various firms.
Exhibitor
Knott Laboratory LLC
Knott Laboratory is a full service forensic engineering and animation firm. For over 25 years, we have specialized in cases nationwide in the areas of mechanical, electrical, civil and structural engineering; vehicle accident reconstruction; fire and explosion investigations; computer animations and graphics. Our team is comprised of passionate, qualified, and credible experts with extensive courtroom and professional experience. Visit www.knottlab.com to view current examples of our work or call us at 303-925-1900.
Exhibitor

US Legal Support
Founded in 1996, U.S. Legal Support is a privately held company with over 85 offices located across the United States. As one of the leading providers of litigation services, U.S. Legal Support is the only litigation support company that provides a full suite of court reporting solutions, record retrieval, interpreting & translations, trial services and transcription services to law firms, major corporations and insurance companies nationwide. For more information about U.S. Legal Support, visit the company's website.
https://www.uslegalsupport.com/
Exhibitor
MDD Forensic Accountants
MDD's forensic accountants provide litigation services and expert witness testimony in courts, arbitrations and mediations around the world. Time and again, our assessments have stood up to the scrutiny of cross-examination, making our firm the choice of legal professionals around the world. For more information, contact Dennis Corrigan, CPA at dcorrigan@mdd.com or 303-990-8113.
Exhibitor
S-E-A Ltd.
­Expert Forensic Engineers and Consultants Since 1970
A powerful resource in litigation for over 50 years, S-E-A is a multi-disciplined forensic engineering, fire investigation, product testing and visualization services company specializing in failure analysis. S-E-A's full-time staff consists of licensed/registered professionals who are experts in their respective fields. S-E-A offers a complete investigative service, including: marine, mechanical, biomechanical, electrical, civil and materials engineering, as well as fire investigation, industrial hygiene services, toxicology, visualization services and a fully equipped chemical laboratory. The company's Health Sciences Practice is responsible for the testing of medical devices and provides analysis of surgical techniques. Additionally, this division also conducts COVID -19 surface testing for restaurants, retailers, gyms, and other businesses. A Vehicle Dynamics division tests on- and off-road vehicles in addition to conducting autonomous vehicle testing and establishing industry standards. In addition, S-E-A may employ 3D laser scanners and drones to provide support. Should animations, graphics or medical illustrations be needed, S-E-A's Imaging Sciences team can work closely with field staff to clearly depict what really happened. Together, these disciplines interact to provide thorough and independent analysis that will support any subsequent litigation.
Exhibitor
Baker Tilly
Baker Tilly is a leading advisory, tax and assurance firm whose specialized professionals guide clients through an ever-changing business world, helping them win now and anticipate tomorrow.
Exhibitor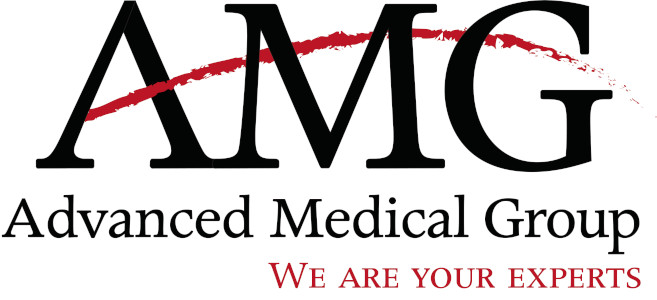 Advanced Medical Group
AMG provides the only proactive, done-for-you, expert witness scheduling service built to support the success of all stakeholders - customers, employees, our network of expert witnesses and the community at large.
With our proprietary systems and processes, community of over 1,000 experts across 38 states, customizable check-ins and reminders, and our commitment to the highest level of customer experience, we take care of the details so that you can focus on the bigger picture. From expert selection and recruitment, to IME and record review coordination, to testimony scheduling, AMG ensures that your case stays on track and your deliverables are on time.
Exhibitor

Higgins & Associates, Inc.
Extraordinary Engineering for Extraordinary Situations: Higgins & Associates is a multi-disciplined forensic engineering firm providing the highest quality service to property owners, contractors, insurance companies, and attorneys. We offer comprehensive forensic engineering and expert testimony services specializing in the areas of structural, geotechnical, civil, building envelope and mechanical engineering. Our firm also conducts cause-and-origin investigations of fire and explosion losses.
Exhibitor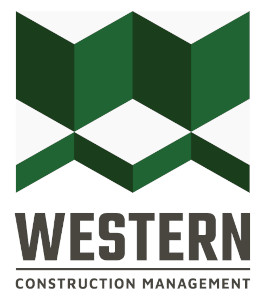 Western Construction Management
Steve Carrier, President Bio
Steve started in the construction industry in 1975 being hired by Farmland Industries as a construction superintendent building bulk fertilizer plants in Kansas, Nebraska and Oklahoma. Next, he started and operated his own farm drainage and excavation business in west central Illinois for 10 years. Steve then enrolled in graduate school and upon graduating with a master's degree in Industrial Technology he was hired by Anheuser Busch and moved his family to Fort Collins, Colorado. After two years as a production supervisor, he left there to get back into the construction field as Director of Facilities at McKee Medical Center in Loveland, CO. During his six-year tenure in the hospital environment he was directly responsible for facility maintenance as well as all remodel and new construction projects. In 1996 Steve left the hospital to start his own commercial and residential General Contracting business. During the past 26 years he's built numerous custom homes and commercial buildings as well as many remodel projects. Steve has extensive hands-on experience and is a licensed commercial General Contractor in 6 Colorado counties and 7 municipalities along the front range. Steve is in the process of pivoting from a licensed General Contractor to providing standard of care and cost estimating services for residential and small commercial construction defect cases.
Exhibitor

Summit Litigation Support
https://www.summit-litigation-support.com
Exhibitor
Robson Forensic
Robson Forensic Inc. is an integrated team of forensic engineers, architects, scientists and fire investigators. Our experts include civil, construction, mechanical, structural and electrical engineers, architects and certified fire investigators. Our firm is dedicated to providing high quality investigations, reports and testimony to assist in the resolution of disputes and litigation.
In every area of our practice, we believe our clients are best served by the truth. Sound technical solutions lead to satisfactory case resolutions.
https://www.robsonforensic.com
Coaster Ride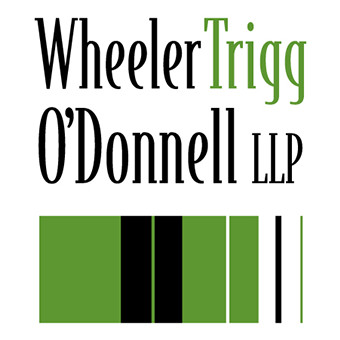 Wheeler Trigg O'Donnell
Upcoming Events