CDLA Annual Conference Sponsors
Click here for vendor registration and sponsorship information.
Please support the following vendors who have registered for the 2023 conference:
Diamond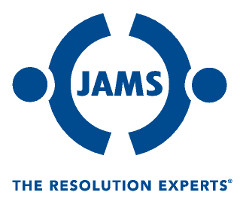 JAMS - Sunday Opening Reception
JAMS mediators and arbitrators successfully resolve cases ranging in size, industry and complexity, typically achieving results more efficiently and cost effectively than through litigation. JAMS neutrals are skilled in alternative dispute resolution (ADR) processes including mediation, arbitration, special master, discovery referee, project neutral, and dispute review board work.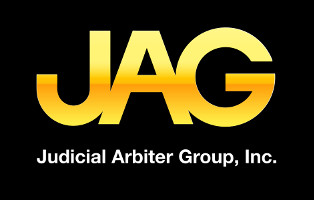 Judicial Arbiter Group - Coffee Station/Golf and Box Lunches/Breakfast
The JAG staff of arbiters is composed exclusively of former judges, who bring a wealth of dispute resolution and litigation management experience. Our mission is to provide the legal and business communities, on a local and national basis, with quality, cost effective, efficient and wide-ranging professional dispute resolution, litigation assistance and education programs. Tens of thousands of individuals and businesses have benefited from our effective alternative dispute resolution and litigation management services.

Vocational Diagnostics, Inc. - Monday Night Dinner
With more than three decades of experience, our team at Vocational Diagnostics, Inc. has garnered a reputation as the leader in medical and vocational forensic damages assessment. We are retained to serve as life care planning and vocational experts and consultants in a variety of plaintiff and defense cases including but not limited to personal injury, medical negligence/malpractice, pediatric, birth injury, toxic torts, environmental injury, product liability, labor and employment, and family law/domestic relations. Working for both plaintiff and defense attorneys enables us to gain a broad perspective of the case and our role. We can determine lost wages, diminished earning capacity, and future care needs for children and adults of all ages.
https://www.vocationaldiagnostics.com
IME Integrated Medical Evaluations, Inc. - Breakout Sponsor
Integrated Medical Evaluations, Inc. has been serving the needs of the legal community, insurance carriers, and governmental agencies since July of 2007. Our dedicated staff has over 60 years of combined experience in the field of facilitating independent medical evaluations, chart reviews, and other specialized evaluation services. Our success has been built on a commitment to providing our clients with personal, timely service. We work with a large number of Board Certified physicians from many specialties to provide you with detailed, objective and supportable medical information regarding your specific cases. We look forward to helping you with your needs here in Colorado, the Rocky Mountain West, and across the nation. Please visit us soon.
CMT Technical Services - Breakout Sponsor/Golf Hole Sponsor
CMT Technical Services (CMT), specializes in geotechnical engineering, forensic engineering and failure analysis, civil engineering, quality assurance/quality control (QA/QC), construction observation, special inspections, and construction materials testing. CMT Colorado regional office is in Centennial, Colorado with five area offices strategically located to serve our clients across the entire state of Colorado. Primary offices are in Denver, Silverthorne, Frederick, Gunnison, and Salida. In addition to Colorado, CMT has offices in Utah, Arizona, Idaho, and Texas and the ability to perform services various other states including Wyoming and New Mexico.
Colorado staff includes over 65 dedicated engineers, geologists, field/laboratory technicians and administrative support. CMT operates two accredited and validated testing laboratories equipped staffed, and managed to conduct geotechnical engineering, geohazard evaluation, design, research, and testing of construction materials (soil, asphalt, concrete, aggregates, and masonry). CMT has the ability to perform expert consulting services associated with forensic engineering and failure analysis for many areas including, but not limited to, foundation performance, depth of wetting, heave analysis, water resources, pavements, retaining walls, construction materials (soil, asphalt, concrete, aggregates, and masonry), grading, drainage, and surveying. Our approach to forensic engineering and expert witness consulting services is predicated on the knowledge and experience we have gained from our work efforts during design and construction phases.
https://cmttechnicalservices.com/

MKA International
With 25 offices nationwide, our multidisciplinary team of Forensic Architects, Civil/Structural Engineers, Construction Consultants, Construction Cost Estimators, Roof Consultants, and Project Scheduling & Delay Analysis Consultants provide investigative analysis and expert guidance. Providing comprehensive services for over 35 years to Law Firms, Insurance Carriers, Contractors and Property Owners, we assist with litigated matters involving defective design, material and construction deficiencies. Typical construction defect and litigation projects involve residential subdivisions, multi-family residential, civil infrastructure, office and commercial development, and municipal facilities. For more information visit our website at www.mkainc.com or contact our local Denver office at (303) 745-9990.
Construction Contract Disputes / Design & Construction Defect Claims / Property Damage Claims / Appraisals / Subrogation / Mediation & Settlement Assistance / Expert Testimony
Gold
Biodynamic Research Corporation - Registration Bags
BRC specializes in the forensic analysis of how injuries are caused. Using engineering and medical science, we objectively answer two primary questions: did an injury occur and, if so, did the injury occur as alleged? In this effort, BRC employs qualified biomechanics who have MD and/or PhD degrees and extensive experience in collision investigation and injury tolerance as well as professional engineers trained in crash reconstruction. Recognizing that many are facing increasing financial pressures, BRC provides a broad range of qualified consultants to accommodate most working budgets.
Rimkus Consulting Group, Inc. - Coffee Station
Rimkus is a worldwide provider of engineering and technical consulting to corporations, insurance companies, law firms and government agencies. Rimkus experts specialize in forensic consulting, dispute resoltuion and construction management services, solutions for the built environment, and human factors support for the consumer, industrial and healthcare industries. For 40 years, the company's professional engineers, architects, scientists, and technical specialists have been recognized for their commitment to service excellence by local, national, and international business communities. Rimkus operates more than 110 offices worldwide. For more information visit https://www.rimkus.com or contact the Denver office at 720.488.8710.

AB Litigation Services
AB Litigation Services. has been part of the Colorado litigation services community since 1960. Over the past 6 decades we have steadily grown into one of the largest and most reputable court reporting and "A-Z" litigation support service firms in Colorado and throughout the U.S. We are large enough to handle the most challenging litigation demands, yet remain a Colorado family-owned and operated business that focuses on providing personalized attention to each of our clients. We are there wherever you need us with national and international coverage.
Court Reporting / eDiscovery / Disclosure Management / Document Services / Process Serving / Transcription / Translation / Interpreting / Jury Consulting / Community Attitude Survey / Community Character Mapping / Trial Presentation / Mediation / Arbitration
Silver

Exponent Associates - Breaks/Golf Hole
With over 90 scientific and engineering disciplines, Exponent's staff of approximately 900, located in 20 offices throughout the nation and 5 international offices, combines unparalleled technical expertise with the ability, when necessary, to focus this knowledge in extremely short time frames. Our multidisciplinary team of engineers, scientists and regulatory consultants will perform either in-depth scientific research and analysis, or very rapid-response evaluations, to provide our clients with the critical information that both day-to-day and strategic decisions can require.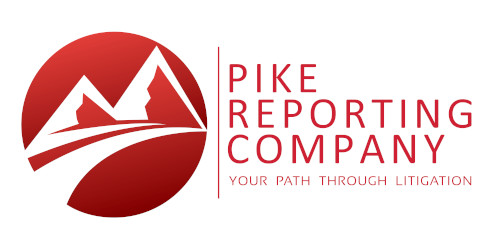 Pike Reporting Company - WiFi Sponsor
Pike Reporting Company produces transcripts quickly, accurately and in a more cost-effective manner than other reporting companies. When Covid-19 struck, we were the first reporting company to call for taking depositions remotely (in February of 2020). Since then, we have covered over 40,000 remote depositions and we provided hosting of those depositions for free. To everyone. Our dedicated scheduling team will get to know you on a first name basis and will ensure that reporters are available to you 365 days a year with twenty-four hour scheduling and last minute accessibility. Experience the gold standard in court reporting and litigation support services with Pike Reporting.
Bronze

Higgins - Breaks
Higgins & Associates, Inc. is a multi-disciplined forensic engineering firm providing the highest quality Forensic Engineering and Expert Testimony Services for Litigation Support to Attorneys, Insurance Companies, Contractors, Sub-Contractors, and Property Owners. Our engineering experts have years of experience in supporting legal matters relating to structural, geotechnical, civil, building envelope, mechanical, plumbing, and electrical engineering. Our firm also conducts Construction Cost of Repair estimates developing defensible cost analyses in support of litigated damages and insurance claims. We are objective consultants for our clients and are able to communicate complex concepts to legal professionals and juries alike. Our single-provider model creates efficiency for our clients through streamlined turnaround times and more efficient use of expert fee budgets.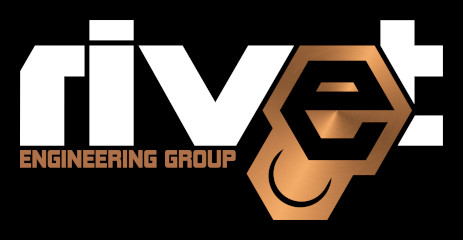 Rivet Engineering Group - Lunch & Learn
RIVET provides engineering services in three primary service lines: Consulting, Design, and Forensics. Our professionally licensed and experienced engineers provide down-to-earth solutions for clients needing assistance with new or proposed construction projects as well as clients seeking assistance with existing property issues including repair designs, insurance claims, and legal cases. Our clients consist of architects, attorneys, engineers, insurance adjusters, corporations, contractors and construction professionals, managers, board members, and private homeowners, among others. With office locations in Boulder, Colorado Springs, and Denver, RIVET covers a broad geographic range. Whether your project is located along the Front Range, Continential Divide, or Western Slope, RIVET stands ready to respond. While the majority of our clients are located in Colorado, RIVET's engineers are licensed in 23 states and available for travel.
Liberty Med-Legal - Lunch and Learn Sponsor
Liberty Med-Legal is a complete administrative support service for Healthcare Professionals who offer the time and expertise as experts in the medical-legal industry. Our Comprehensive set of support services (from initial request through trial) allows busy clinicians and their staff, who are often unfamiliar with the needs and requirements of the medical-legal industry, to focus on their practice while Liberty supplies all the back office solutions. Our experts agree this creates greater availability and efficiency for medical-legal work, gives the client excellent access, and benefits the medical-legal industry as a whole.
Liberty Med-Legal is a true administrative support service, allowing greater client access to experts, while improving communication, quality and timeliness. Our physicians are looking forward to hearing from you.
Trustpoint.One - Lunch and Learn Sponsor
Trustpoint is among the largest integrated legal solutions providers nationwide and recently expanded our presence to the Colorado market. Our solutions address the entire litigation lifecycle, from beginning to end. We are everything you need, all in one place, including court reporting and remote deposition solutions, trial and transcription services, eDiscovery, managed review, cyber services, translations, and even legal staffing.
TrustPoint.One is legal solutions, simplified. For more information, please visit our company's website.
Olson Forensic Solutions, LLC - Breakfast
David R. Olson, PE, LEED AP, FASHRAE
I help identify and resolve mechanical failures within buildings, both before and after they are constructed. I previously formed and operated a full-service mechanical engineering firm that successfully operated in Metro-Denver for over 30 years. We successfully designed HVAC, plumbing and fire protection systems for many building types and uses. I am knowledgeable and cognizant of the nuances caused by high-altitude mechanical system operation. Attorneys representing AE firms and building owners seek my assistance to objectively investigate and opine on the source and remedies for particular building malfunctions. I help provide clarity regarding the adherence to the applicable Standard of Care by the parties involved. I work to stay fluent with the content and interpretations of the ever-evolving governing building codes and standards. I have served terms as a member of the ASHRAE and the State of Colorado Electrical Boards. My past experiences and activities have resulted in a thorough understanding of the design and operation of the many types of mechanical systems used in buildings today and in years past.
I am dedicated to helping my clients achieve understanding of complicated mechanical deficiencies, preferably before they are constructed, but most often afterwards. I work in either defense or plaintiff's roles. I tend to find the defense assignments to be more stimulating and challenging – often demanding a finer understanding of the facts and circumstances. My clients tell me that the reports I prepare are thorough and succinct, detailed and understandable. I provide seasoned testimony, clearly and effectively. My consulting mechanical engineering experience is broad. I offer to share my knowledge and experience, helping find and assure justice to those you represent.
Delta |v| Forensic Engineers - Breakfast
In the aftermath of a motor vehicle accident, you need a forensic engineering firm that can act fast—without sacrificing accuracy. At DELTA |v|, our rapid response teams are ready to deploy, whenever and wherever collisions happen. We combine unmatched forensic expertise and objectivity with groundbreaking technology to bring our clients the fastest and most precise insights available. Our team has investigated thousands of accidents around the country, translating evidence into compelling testimony and helping clients through every step of the legal process. When time and accuracy matter most, trust DELTA |v|.amichener@deltavinc.com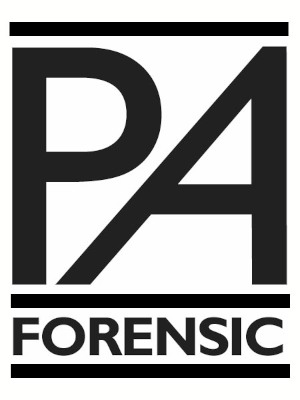 PA Forensic - Breakfast
PA Forensic provides accident reconstruction services nationally using state of the art technology including 3D scanning, vehicle/heavy truck downloads, drone imagery, simulation, and photo/video analysis. Services range from inspections and preservation of evidence, to analysis, technical reports, testimony, and exhibits. We offer free consultations to help you understand your crash and how we can assist you.

US Legal Support - Golf Hole
Founded in 1996, U.S. Legal Support is a privately held company with over 85 offices located across the United States. As one of the leading providers of litigation services, U.S. Legal Support is the only litigation support company that provides a full suite of court reporting solutions, record retrieval, interpreting & translations, trial services and transcription services to law firms, major corporations and insurance companies nationwide. For more information about U.S. Legal Support, visit the company's website.
https://www.uslegalsupport.com/

Explico - Golf Beverage Cart
Explico is a fast-growing firm that delivers premium scientific and engineering services in areas such as accident reconstruction, biomechanics, human factors, and more. We use state-of-the-art tools and techniques to solve problems and convey findings in simple, concise terms. Our multidisciplinary team consists of experienced experts in mechanical engineering, industrial engineering, transportation engineering, biomechanics, neuromechanics, accident reconstruction, and human factors, who are equally comfortable in the boardroom, courtroom, or out in the field. We serve clients nationwide from our Detroit, Denver, Chicago, Los Angeles, Tampa Bay, and Salt Lake City locations.
Exhibitors

Ninyo and Moore
Ninyo and Moore, a minority-owned business, was established in 1986 to provide exceptional geotechnical engineering, geologic, hydrogeologic, soil and materials testing and inspection, and environmental consulting services to the public and private sectors. They have provided these services for the design and construction of highways and roadways, water and wastewater treatment plants, reservoirs and tanks, colleges and universities, schools, hospitals, pipelines, tunnels, storm drains, dams, municipal and commercial structures, power plants and utility installations, transmission lines, and other public and private works. Engineering News Record recognized the firm as one of the Top 500 Design Firms in the United States for 2017. They have approximately 400 employees providing services to public and private clients, and for 31 years have been performing geotechnical, and soil and materials testing and inspection services on a wide variety of projects. Ninyo and Moore is committed to being responsive, thorough, technically sound, and active in the business community. Ninyo and Moore serves its clients through its offices in Denver, Broomfield, San Diego, Irvine, Los Angeles, Sacramento, San Francisco, Fontana, Oakland, San Jose, Phoenix, Tucson, Prescott Valley, Houston, Las Vegas, and Salt Lake City. Ninyo and Moore's full-service laboratories are accredited by AASHTO, AMRL, CCRL, Colorado Department of Transportation, and the U.S. Army Corps of Engineers, and their technicians are certified by ACI, AWS, CAPA, ICC, NICET, and WAQTC in their respective disciplines.

Vector Scientific, Inc.
Vector Scientific, Inc. (VSI) provides high quality forensic consulting services in the areas of injury biomechanics and accident reconstruction in motor vehicle, sport/recreation, and industrial/occupational accidents. Whether it's a low-speed rear-end collision or a high-profile product liability case, VSI has decades of experience performing advanced analyses that meet the highest scientific standards and qualifications of State and Federal Courts.
Contact Information:
Vector Scientific, Inc.
4620 Technology Drive, Unit 600
Golden, CO 80403
303-697-9977
information@vectorscientific.com
https://www.vectorscientific.com
MDD Forensic Accountants
MDD's forensic accountants provide litigation services and expert witness testimony in courts, arbitrations and mediations around the world. Time and again, our assessments have stood up to the scrutiny of cross-examination, making our firm the choice of legal professionals around the world. For more information, contact Dennis Corrigan, CPA at dcorrigan@mdd.com or 303-990-8113.
DigiStream Investigations
DigiStream is a full-service investigative company devoted to minimizing the potential and on-going risks for our clients. Our integrated approach and proprietary techniques combine field surveillance and social media investigations to ensure the best results and highest return on your investment. DigiStream has dedicated painstaking time and resources to the perfection of the trade and has revolutionized the private investigation industry through innovative technology, company owned equipment and investigator training. Our services can assist your company in derailing fraudulent claims through properly preparing you for depositions, trials or settlement conferences. DigiStream's results are surpassed only by our customer experience, which includes our Next Day Video™ updates.
ESi
ESi is a full‐service engineering, scientific, and technical consulting firm with locations coast-to‐coast, serving clients across a global footprint. With state‐of‐the‐art facilities and equipment, and an extensive, national network of qualified professionals in almost every technical discipline, ESi can deploy the right team for virtually any project.
The Vertex Companies
VERTEX is an international consulting firm with experts that meet the needs of the most demanding challenges. When you've looked at a challenge from every angle, you know you've covered every base. The insights we offer are the result of rigorous analysis coupled with the real-world experience of our team of architects, engineers, construction professionals, environmental scientists, and forensic accountants. From advisory and management services to claims and litigation support through expert testimony, put VERTEX's experts to work for you.

Sellon Forensics
Specialist in ELECTRICAL forensic engineering services with over 35 years of highly diversified­ "real world" electrical engineering experience. Provided forensic electrical analysis for the legal and insurance industries. Licensed engineer in 30 states.
Robson Forensic
Robson Forensic Inc. is an integrated team of forensic engineers, architects, scientists and fire investigators. Our experts include civil, construction, mechanical, structural and electrical engineers, architects and certified fire investigators. Our firm is dedicated to providing high quality investigations, reports and testimony to assist in the resolution of disputes and litigation.
In every area of our practice, we believe our clients are best served by the truth. Sound technical solutions lead to satisfactory case resolutions.
https://www.robsonforensic.com

Lane Legal Nurse Consulting
Lane Legal Nurse Consulting offers expert review of medical records for legal cases. We review, analyze and interpret the medical records to help provide a clear picture of the treatment provided to the client.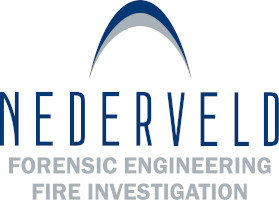 Nederveld Forensic Engineering & Fire Investigation
Nederveld Inc. is an integrity-driven firm that does amazing forensic engineering and fire investigation work. We are known for our multiple service offerings, large coverage area, and great work with outstanding service. Every day we are helping people with component testing, storm-related damage, collision analysis, large and small fire investigations, explosions, product and mechanical evaluations, roofing and structural issues, water intrusion and mold, electrical evaluations, and much, much more.

TriMountain Corporation
TriMountain offers insurance, brokerage and risk management consulting services to middle market companies - those that often find themselves begging for the attention paid to large corporations and are too big for small brokers with limited relationships. Our mission is to provide industry leading insurance, brokerage and consulting products and services by leveraging award winning technology, operating in a transparent way with our clients and demonstrating integrity, knowledge and a commitment to getting it done right the first time. We are excited about our growing partnership with the CDLA and its members. For more information visit our website or call 720-708-4155.
https://www.trimountaincorp.com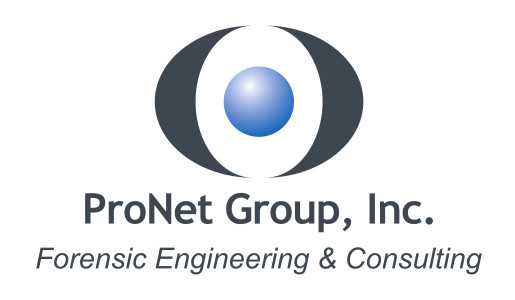 ProNet Group, Inc.
Forensic engineering, fire O&C, and cyber forensic consulting firm with offices and on-staff experts located throughout the U.S.  Engineering services include structural, civil, electrical, mechanical, industrial, and automotive/heavy equipment.
Marshall Investigative Group

Physician Life Care Planning
Physician Life Care Planning is a full service, nationwide provider of damages valuation services that specializes in the formulation of Compensatory Economic Damages. We define the value of Future Medical Care, Loss of Earnings Capacity, and Loss of Household Services for chronically and catastrophically ill/injured individuals for attorneys.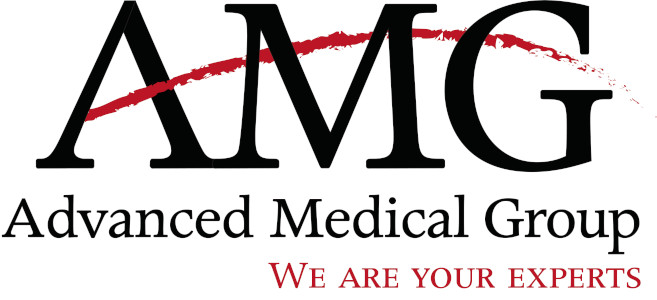 Advanced Medical Group
AMG provides the only proactive, done-for-you, expert witness scheduling service built to support the success of all stakeholders - customers, employees, our network of expert witnesses and the community at large.
With our proprietary systems and processes, community of over 1,000 experts across 38 states, customizable check-ins and reminders, and our commitment to the highest level of customer experience, we take care of the details so that you can focus on the bigger picture. From expert selection and recruitment, to IME and record review coordination, to testimony scheduling, AMG ensures that your case stays on track and your deliverables are on time.
S-E-A Ltd.
­Expert Forensic Engineers and Consultants Since 1970
A powerful resource in litigation for over 50 years, S-E-A is a multi-disciplined forensic engineering, fire investigation, product testing and visualization services company specializing in failure analysis. S-E-A's full-time staff consists of licensed/registered professionals who are experts in their respective fields. S-E-A offers a complete investigative service, including: marine, mechanical, biomechanical, electrical, civil and materials engineering, as well as fire investigation, industrial hygiene services, toxicology, visualization services and a fully equipped chemical laboratory. The company's Health Sciences Practice is responsible for the testing of medical devices and provides analysis of surgical techniques. Additionally, this division also conducts COVID -19 surface testing for restaurants, retailers, gyms, and other businesses. A Vehicle Dynamics division tests on- and off-road vehicles in addition to conducting autonomous vehicle testing and establishing industry standards. In addition, S-E-A may employ 3D laser scanners and drones to provide support. Should animations, graphics or medical illustrations be needed, S-E-A's Imaging Sciences team can work closely with field staff to clearly depict what really happened. Together, these disciplines interact to provide thorough and independent analysis that will support any subsequent litigation.
Colorado Care Consultants
Emergency Department RN for 35 years, and clinically active, full-time, giving care related to infants, pediatrics, adults, and geriatrics. Patient care related to the Standard of Care for trauma, cardiac, neurological, surgical, psychiatric, EMTALA, and general emergency care. Plaintiff or Defense. My review of cases, depositions and trials have included care related to: strokes, cardiac events, triage, pediatrics, meningitis, sepsis, aortic aneurysm, falls, motor vehicle accidents, wrongful death, missed diagnosis, failure of RN to report or advocate, medication errors and more. Reviews - 150+, depositions - 15, trials - 3. Referrals to other nursing experts can be obtained as well.
http://www.coloradocareconsultants.net Yolanda Anderson, 720.308.7880
ArcherHall
ArcherHall provides expert computer forensic investigation, preventative forensic, e-discovery and educational services to attorneys, businesses and individuals worldwide. Established in 2006, ArcherHall has become a leader in emerging forensic technology, setting standards of excellence at every level.
From Kuwait to London, Denver to Dallas, ArcherHall follows strict procedures with every investigation to ensure future admissibility of evidence. All ArcherHall are CHFI and EnCE certified computer forensic investigators.
Nelson Forensics
Nelson Forensics is a multi-discipline investigation and consulting firm specializing in forensic engineering (architectural, civil, structural, mechanical and electrical), forensic architecture, chemistry and environmental science, and cost estimating. With licensed and registered experts nationwide, Nelson Forensics offers unparalleled support to the insurance and legal arenas. Please visit our website or call us at 877-850-8765.
https://www.nelsonforensics.com
Baker Tilly
Baker Tilly is a leading advisory, tax and assurance firm whose specialized professionals guide clients through an ever-changing business world, helping them win now and anticipate tomorrow.
MC Consultants
MC Consultants serves clients nationwide by providing consulting expertise in construction management, quality control and risk management, construction defect forensics, water intrusion, environmental investigation, civil engineering, and right-of-way management services – all supported by state-of-the-art technology solutions. MC Consultants has been responding to client needs at the highest level of service since being founded in 1989. It has never been experience alone that has made us a leader in the industry; our success has always been based upon the value of our services to our clients.
YA Engineering Services
We are a full-service Property Damage Consulting Firm, providing Expert Damage Assessment, Cost Estimating, and Project Management services to our clients across the country, to aid them in defining and controlling costs associated with damaged structures.
Examworks
ExamWorks, LLC is a leading provider of independent medical examinations, peer reviews, bill reviews, Medicare compliance, record retrieval, document management and related services.
We provide IME services through our medical panel of credentialed physicians and allied medical professionals. Our independent medical review process is fully contained within our private cloud network. Custom portals, applications, workflow enhancements and systems integration are part and parcel of our service.
Our clients include property and casualty insurance carriers, law firms, third-party claim administrators and government agencies that use independent services to confirm the veracity of claims by sick or injured individuals under automotive, disability, liability and workers' compensation insurance coverages.
We help our clients in the U.S., Canada, the United Kingdom and Australia manage costs and enhance their risk management processes by verifying the validity of claims, identifying fraud and providing fast, efficient and quality IME services.
Summit Litigation Support
Summit Litigation Support has been designed to help attorneys navigate throughout the course of litigation. Our eDiscovery, scanning, printing, video editing, and evidence capture services are all valuable tools we have available to aid in the identification and outlining of the case. Summit's experienced trial support team implements the latest technologies to succinctly convey your message to the court and jury. Our goal is to streamline the workload and allow attorneys the freedom to devote attention to the message and meaning of the dispute.
https://www.summit-litigation-support.com
Disco
DISCO provides cloud-native, artificial intelligence-powered legal solutions that simplify legal hold, legal request, ediscovery, legal document review and case management for enterprises, law firms, legal services providers, and governments. Our scalable, integrated solutions enable legal departments to easily collect, process and review enterprise data that is relevant or potentially relevant to legal matters.
Upcoming Events